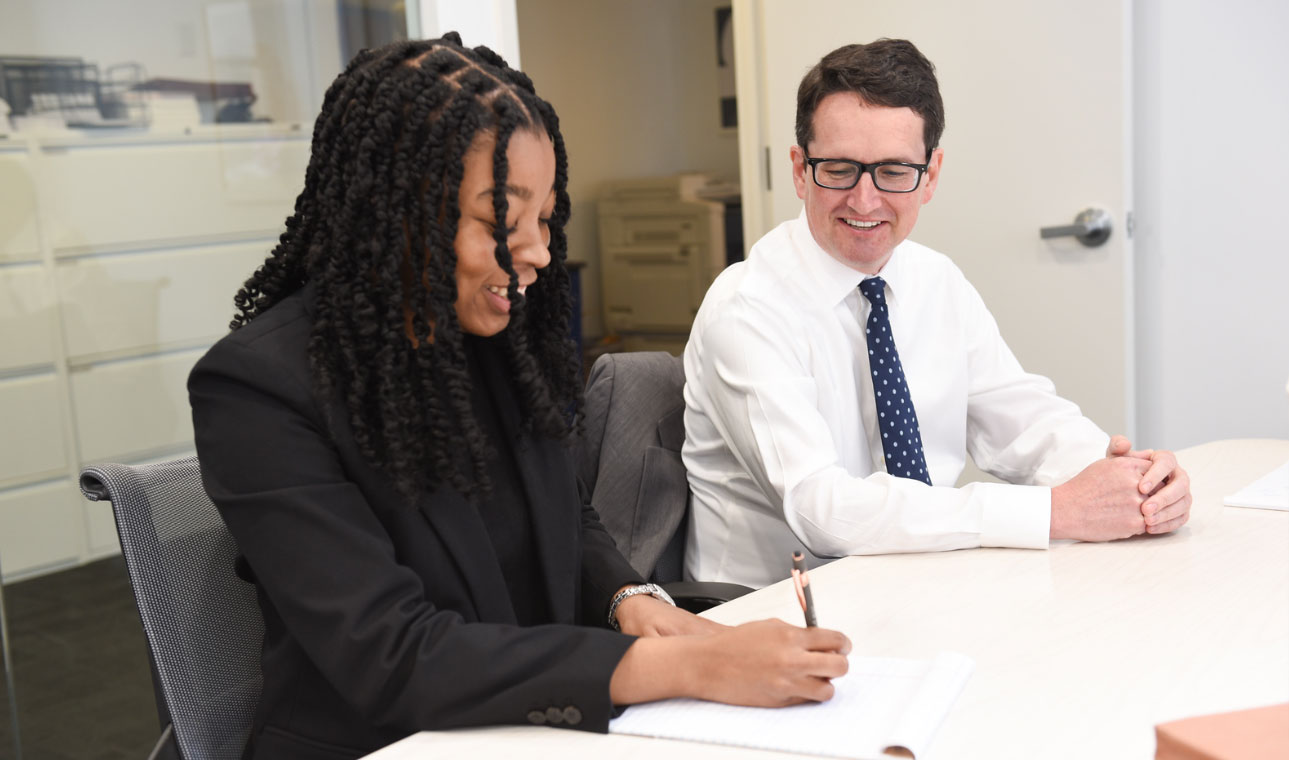 Are you a motivated, energetic legal professional with a desire to make a difference in the world of criminal and civil litigation? Are you looking to participate in meaningful work, receive valuable mentorship and make important contributions to a growing team? If so, we invite you to apply for an associate or paralegal position at Moskowitz Colson Ginsberg & Schulman, a litigation boutique dedicated to championing justice in our legal system.
We are more than just a law firm. We are a team of like-minded legal advocates driven by a passion for justice and a dedication to making a positive impact on the lives of our clients and community. We are committed to cultivating a workplace where attorneys and professionals from all backgrounds are welcomed and supported. Our broad range of experience and perspectives ensure we have the expertise necessary to counsel our clients and address their needs.
We are looking for individuals with a passion for justice, enthusiasm for the law and a strong work ethic. If you're ready to join, please submit a resume and cover letter to
office@mcgsllp.com
detailing why you're an ideal candidate for the team.